Hello Spring!
Welcome Everyone!!! I am SO Beyond excited to finally have launched my blog. It's been such a long time coming with my love for fashion, so let's jump right in shall we?!
First up, let's do a quick recap on the 2019 spring/summer color trends if you missed the know. Every time a new season is about to approach my first thought is to research what is going to be the trendy colors to look for when shopping. Many of the colors this upcoming season has a lot of bold and bright colors, which always gets me super excited for the summer. What I like about these bold colors, from the fairest of skin to the darkest skin tone, these colors will have you standing out in the crowd bold and beautiful. Some of these colors you may have seen in the past or can relate to a previous season. But for some reason these statement colors seem a bit richer than before. We've seen last years neon's starting to make their way into the color trends and I can promise you they aren't going anywhere!
If you're not a stand out type of girl or guy, you will not be disappointed in the traditional pastel colors. The baby blues, pinks, yellows and lilac or as they call it this season light lavender (which is now slowly becoming a favorite of mine) will always be a staple pieces for any spring seasons. The shade ranges may vary from darker or lighter, but will always be here to stay. If your curious like me and want to know what's the latest color trends. Check out https://www.pantone.com/color-intelligence/fashion-color-trend-report/fashion-color-trend-report-new-york-spring-summer-2019. This is the go to site for seasonal color changes such as interior decorating and clothing design. So without further ado, scroll down and take a look at what colors you might be interest in wearing..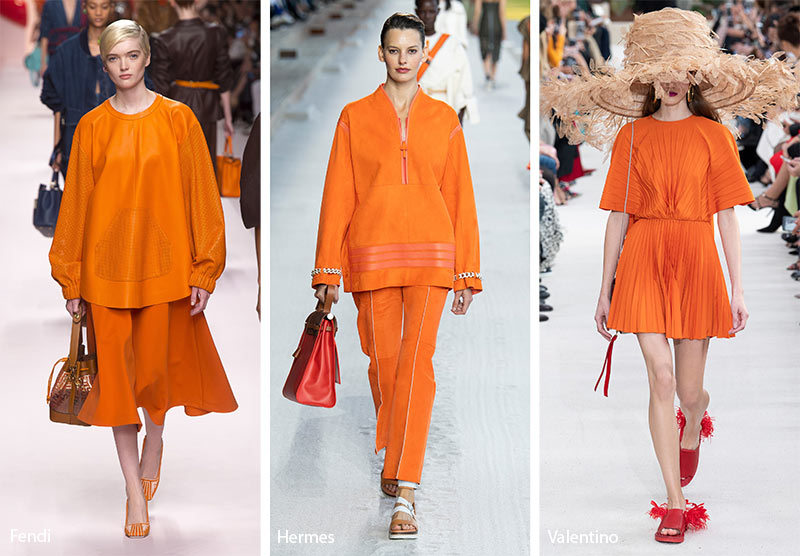 What do you guys think? Anything there you see that you for sure know will be your color for the season? I can already tell you guys the must haves for me are pink peacock, fiesta, aspen gold, turmeric, and soy bean. Now I'm not a huge fan of blues. Baby blues yes, but a royal blue or dark blue I feel like it doesn't really give my skin tone justice. But this princess blue is such a bold rich statement color, that I might just have to try at least one outfit to see if blue really just isn't for me. One of my favorite designers that has completely taking these colors and created absolutely stunning pieces is Christian Sirano. If you don't follow him on Instagram then you should. The color and texture choices he's chosen for this season is simply breathtaking.
I made a goal to myself that I will try to tackle each trend color this season. This spring and summer I can't wait to share some of the pieces I have already found I know you guys are going to love for inspiration! Until next time TFK Fam…
xoxo Kennisa
TFK